New Poker Room To Open This Summer In South Florida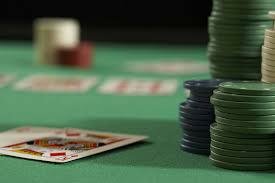 A new six-table poker room will open soon in Florida City.
According to a report from the Miami Herald, Hialeah Park owner John Brunetti Sr. was able to receive an extra pari-mutuel permit thanks to a provision in a decades-old law in the Sunshine State. The jai-alai court will open this month, followed by the poker room at a later date. Under Florida law, the facility must have jai-alai matches before poker can kick off.
The facility, to be called King's Court, will have the only poker room in a 35-mile radius. King's Court sits across from the Florida Keys Outlet Mall.
The property, which was purchased for $6.7 million in 2015, could also include a hotel and other entertainment options in the future, as part of larger development plans for Florida City.
In other Florida poker news: About 60 miles to the north, the Seminoles this month moved their 36-table poker room at the Seminole Hard Rock Hotel & Casino in Hollywood.
There are 30 poker rooms in the state of Florida, with more than 400 tables between them, according to PokerAtlas. Nevada has 64 poker rooms and nearly 600 tables, according to a report from the Silver State Gaming Control Board.