Global Poker Ups Guarantees For Online World Challenge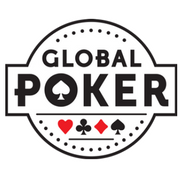 Global Poker's The Online World Challenge just wrapped up another week filled with massive overlays, but unlike most online poker sites, Global Poker is responding by INCREASING the guarantees to provide even more value to their players!
The eight-week series, which doesn't wrap up until July 23, features more than $1 million in guarantees and freerolls.
Every weekday, there are 18 tournaments to choose from, ranging from a $500 freeroll to a $4,000 guaranteed freezeout. Every weekend, there are 32 tournaments offered, including the $7,500 guaranteed Sunday Gold Coin Challenge.
On July 23, be sure to take part in the Monster Challenge SC$10,000 freeroll.
And for you cash game grinders out there, there will be a daily $500, weekly $2,500 and a $10,000 Monster Challenge based on seen $weeps flops.
You have to see it to believe it! Join the action in the fastest growing poker room in the world. Click here for the full Online World Challenge schedule.
If you have been around poker players in the United States lately then you have probably heard about Global Poker. The new kid on the block as far as online poker sites go has taken the poker world by storm. After launching recently, Global Poker has cemented itself in the top 10 sites worldwide for player volume and as the fastest growing site for US players.
It doesn't matter what your stake or preference is, Global Poker has something for you. Using their virtual currency of $weeps Cash players can enjoy both full ring and shorthanded games from stakes of $0.02-$0.04 right up to $10-$20 in both Texas hold'em and Omaha.
You may be asking yourself "what is $weeps Cash and what is it about them that has made Global Poker the most popular new site among US poker players?" The good news is that it is actually a simple process which more and more players are using to play for real cash prizes.
You can jump onto the Global Poker website and purchase a virtual currency called Gold Coins using your PayPal account. You can then use these Gold Coins to enter into ring games, sit n go's and tournaments. Gold Coins work much the same as play money chips on other poker sites, meaning that you can accumulate them and use them in different games but they can never be redeemed for real money.
As a way to promote the sale of Gold Coins, players are given bonus sweepstakes prizes by way of $weeps Cash with every Gold Coin purchase that they make. The $weeps Cash can be used to buy into the $weeps Cash tournaments and ring games however any of these that are accumulated or won can be cashed out through PayPal as real cash prizes.