Nevada Governor To Sessions: Online Gambling Regulation Works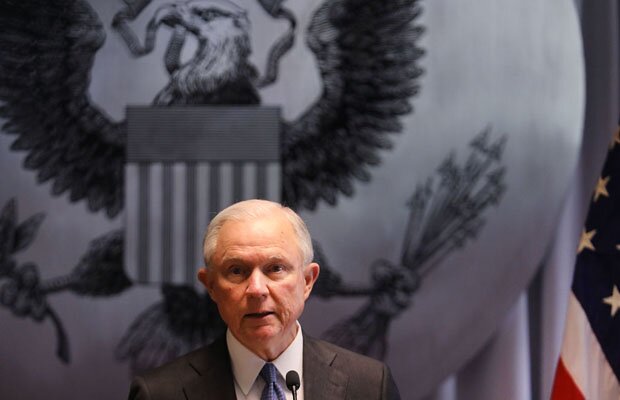 Nevada Gov. Brian Sandoval reportedly made his case to keep online gambling legal in a meeting this week with US Attorney General Jeff Sessions. He also told the DOJ's head that regulation of iGaming has worked, in his state.
Here's Nevada Independent reporter Michelle Rindels, reporting from a debriefing on Sandoval's trip to Washington, DC, and his interaction with Sessions:
.@GovSandoval asked AG Sessions that if any adverse action is taken against online gaming, that it not include Nevada. (1/2)
— Michelle Rindels (@MichelleRindels) April 28, 2017
.@GovSandoval told Sessions he's ex-gaming regulator, negotiated interstate poker compact, knows of no kids accessing NV legal online poker
— Michelle Rindels (@MichelleRindels) April 28, 2017
The backstory of the Sessions-Sandoval meeting
We learned earlier in the week that Sandoval and Sessions would be meeting. The topics to be discussed were not known.
It was a fair guess that online gambling would come up. Rumors had been swirling of late that Sessions might look to deal a blow to legal online gambling in the US.
Sandoval, for his part, is the vice chair of the National Governors Association. That group had sent a letter to Sessions to ask him to stay out of it, letting states handle regulation.
States have proven to be effective regulators of online gambling, so far, on geolocation, identity verification and prevention of play by minors. Online gambling also exists with little problem in highly regulated markets outside of the US, such as the UK.
Sessions and online gambling
It's not clear how, or if, Sessions reacted to the plea of Sandoval.
Nevada is one of three states where online gambling is legal. The others are New Jersey and Delaware. Other states, such as Pennsylvania, are currently considering legalizing online poker and casinos.
If Sessions were to do something about online gambling from his position, it would be difficult to see how he could do as Sandoval asks.
Sessions' impact on iGaming would be to attempt to roll back the 2011 Department of Justice memo on the Wire Act. That document encouraged states to move forward with iGaming. There's no obvious way Sessions could carve out Nevada from his seat.
The meeting came as the media has been taking a closer look at a $5 million donation from casino mogul Sheldon Adelson to the inauguration of President Donald Trump. Adelson is a proponent of a federal ban on online gambling. He is likely trying to parlay access to Trump into traction for an iGaming ban.